When a client gives me a lot of instructions, it's sort of like working out a puzzle. This client, for instance, gave me some unusual instructions for his Marriage Proposal. I could feel that he was definitely excited, happy, full of Love for his Lady. But the things he wanted were not trite fill-in-the-blanks for Romance. I wanted to see his excitement from His point of view. Not tell him what he Should be wanting.
Before he flew in from England, he ordered his Proposal Caricature ~ planning on proposing at the Falconer Statue in Central Park. He gave me the following instructions for his Picture:
It's be be Fun. Romantic. Stand-out-ish. To resemble Them And NYC. Across the bottom, it's to say: their names New York City 27th December 2014 He's to be wearing Velvet Slippers (very important). No Socks. White Shirt. Bright Pink or Purple Sweater tied over his shoulders as in the reference photo. He wants them wearing what they normally wear. That would be sexy clothes for his Lady. Note her Eyebrows. AND AND he wants me to Include The Statue of Liberty and the Empire State Building AND AND King Kong!
Whew ~ No short order. How to do this? How to do this? Should I show them in a Bubble? Clear and protected, with a dark smashing scary city around them? No. That's not the City he would be experiencing. They're flying in from England, and staying at a quite upscale hotel. Expecting a sparkling good time. Here's what I came up with: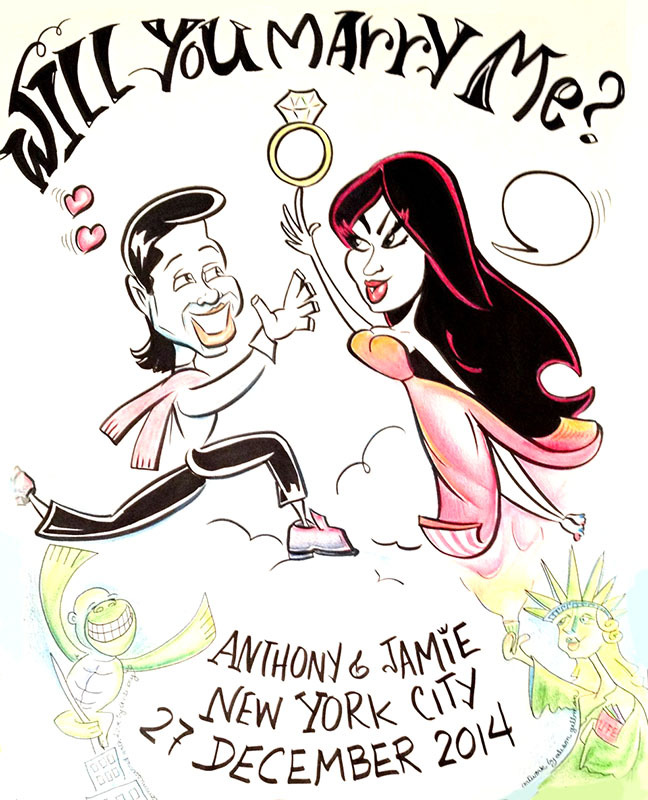 based on these Reference Pictures: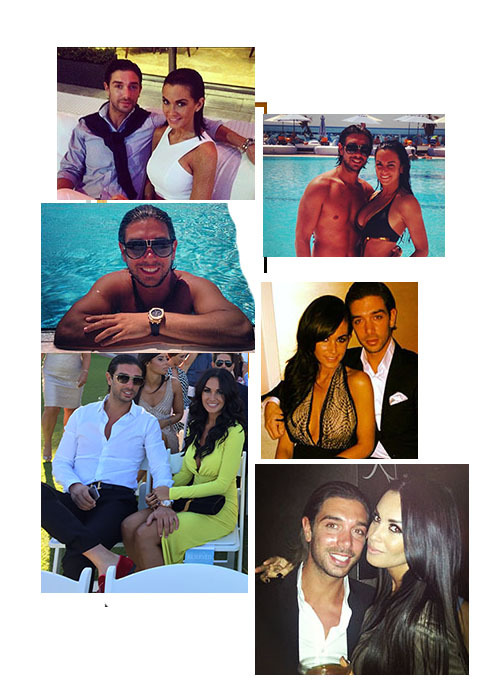 But then, Oh. Change in plans. They will not be here for the Proposal afterall. Client asked if I could email him the picture. So he would get it printed up in UK in time to propose on NYE.
Took me a bit to figure out what he was talking about. UK ~ that's United Kingdom. And NYE ~ that's umm, maybe I'll look it up later. I photographed the Caricature, sent it to myself in an email, downloaded it onto my Desktop, and Imported it into PhotoShop from the Desktop. So I could crop the background of my Studio off the photo.....
But then, when I opened his email to 'Reply' with the picture, I realized Oh. NYE. That's New Year's Eve! Uhoh ~ I'd better contact him. Because he had had me write December 27 in Ink.
We decided that I could just make the change on the emailed version. By doing it in PhotoShop.
On my New Computer. I had been given a much needed new Computer for my Birthday. It's a sleek new Mac. Much different than the PC I had been using. At the time that I had to handle this client's change in plans, I wasn't yet completely comfortable with my MAC. At the bare hint of a touch, pictures became transparent and the windows combined with each other. I had to do my own 'on the job training', so to say.
I flipped around the options, and I found a place where I could change stuff. Hmmm, I'll change this, I'll change that, I'll set it up this way best...... Success ~ I can now keep the pictures in separate windows in PhotoShop on my Mac.
But now what. My activities must have affected the Computer's ability to import pictures from my Printer into PhotoShop. I had written 31 on a separate piece of paper, planning on Moving it into place on the Caricature, and just covering up the New York City part. But it did not pop up in PhotoShop when I 'Import Picture from Device'. And it didn't show up in Documents, Downloads, or Desktop either.
I spent Hours trying to figure out how to Import Pictures from my Printer (Scanner). My client expects the picture to be emailed right away. It was finished on time. All I had to do was email it to him. What to do ~ What to do for my heart-filled Client ~
Aha! I hadn't yet done much with PhotoShop on my new Mac yet. But I quickly figured out how to add Text and affect it. Here's what I finally came up with: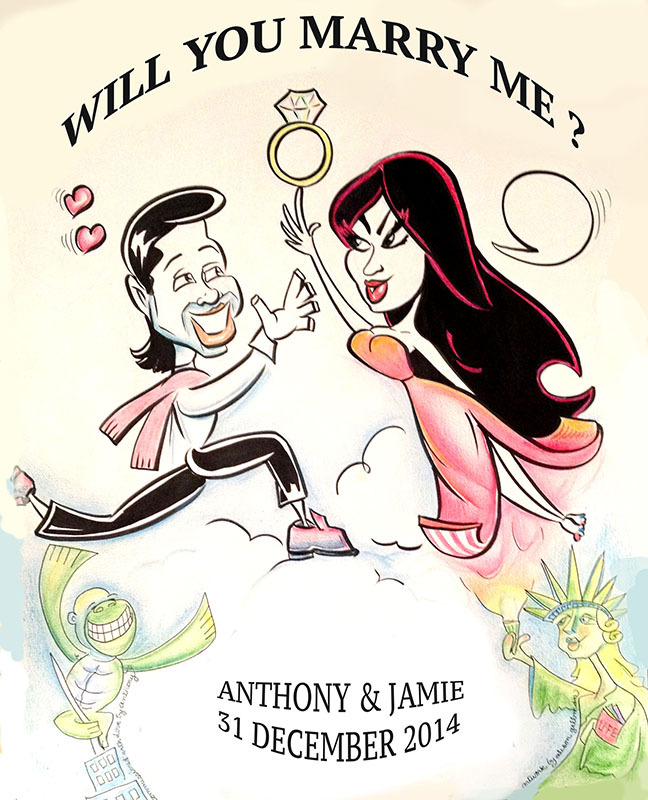 It has a different 'flavour', but it was extra work that I was doing. Not part of our official Agreement. I figured out how to Import the Pictures later ~ on my own time. For now, this represents the experience. And isn't that what Art is supposed to do anyway?
Done. But then I had no job for December 27, 2014. A very busy time of year, but I had previously turned down a Couple of requests because I was committed to the arrangements I had made to handle this Studio Caricature in person. So, kinda time off. I ended up sitting in Starbucks with my IPad and my Client's reference pictures. I decided to Surprise him with a free Bonus picture. To help him deal with his feelings about his Girlfriend's changed plans. And to perfect' my Party Style Digital Caricatures at the same time.
I worked in Layers. First Layer was an Underdrawing: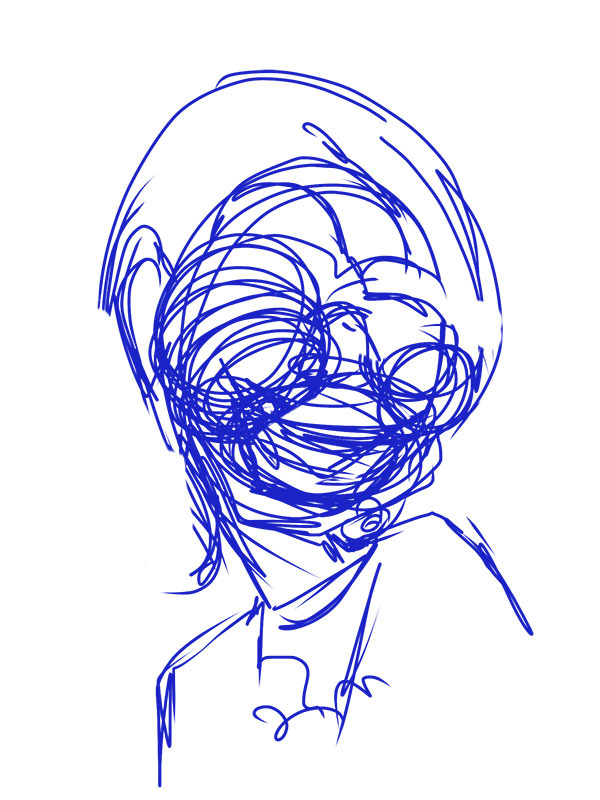 On top of that, I did the Linework: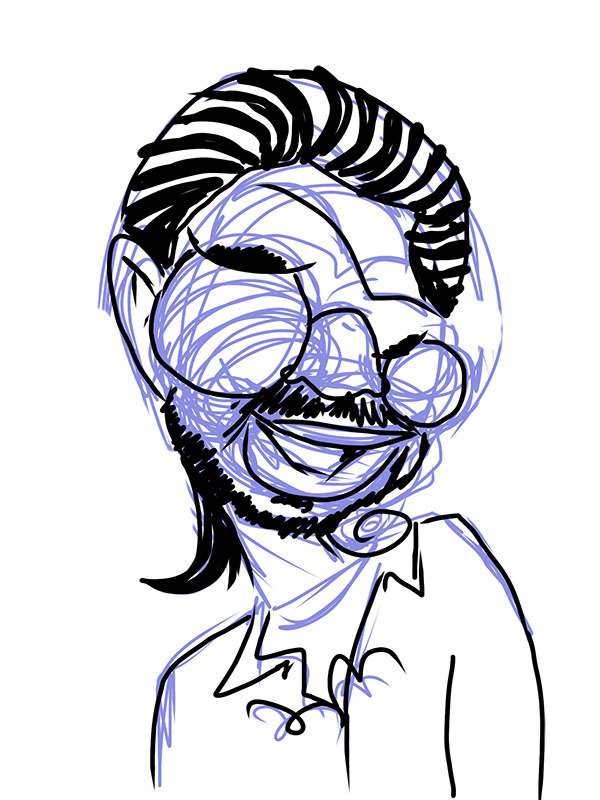 Here it is when I deleted the Layer with the Underdrawing: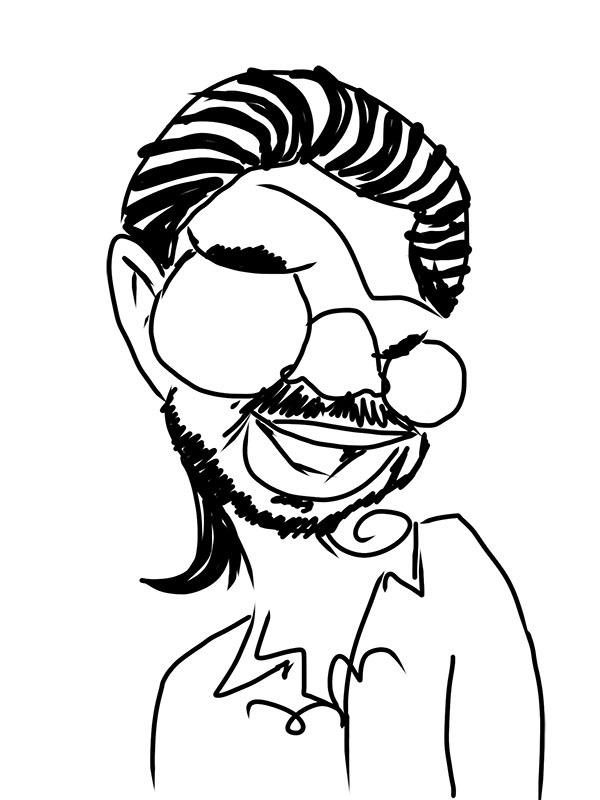 Then I put in the home-colors: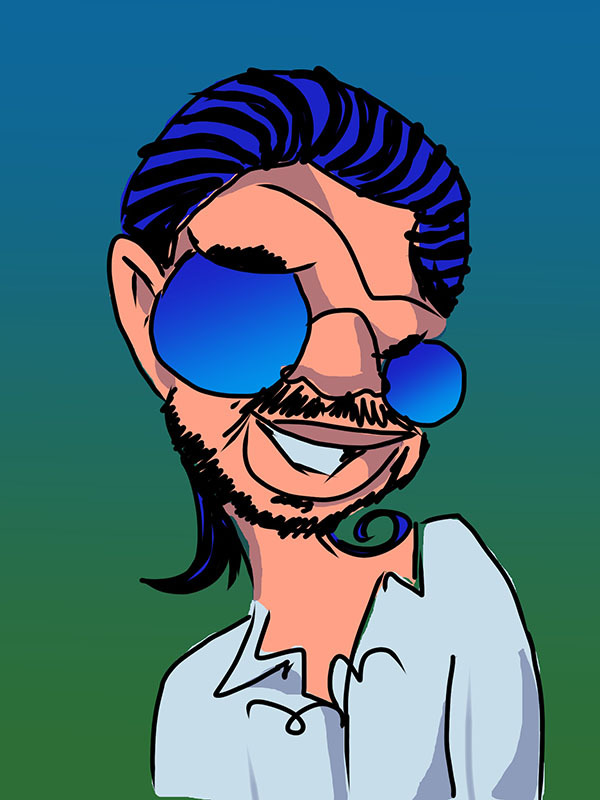 I liked that. It's my style. I might even prefer it at this point ~ before the shading and the highlights and the extra playing. Easy on the eyes. Peaceful. But the following picture does make more of a Statement about the situation. So I felt happy to send it to my Client. An Engagement Gift from his Artist in NY.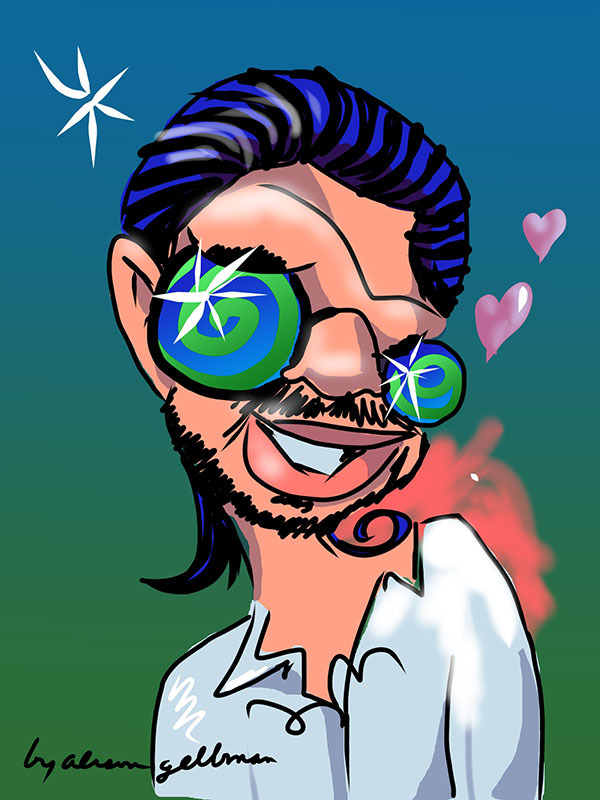 Party Entertainment Ideas Inc ~ Event Entertainment for Party Planning in New York, Long Island, Nassau County, Suffolk County..... Caricatures, Digital Caricatures, Fashion Sketches, Graffiti, Calligraphy

You can click on most of the pictures in this blog to see them larger.
To Contact a Live Person:
partyentertainmentideasinc@gmail.com

Birthdays ~ All Ages, Children, Teens, Adult, Holidays, New Year, Christmas, Communion, Anniversary, Reunion, Graduation, 4th of July, Thanksgiving, Banquet, Surprise Party, Dinner Party, Garden Party, Reception, Openings for Stores or Schools or Camps, Prom, Afterprom, Bar Mitzvah, Bat Mitzvah, Sweet 16, Dances, Wedding, Engagement, Showers, Farewell Party, Cast Party, Housewarming Party, Baby Shower, Wedding Shower, Labor Day, Halloween, Mardi-Gras, New Year's Eve, Chanuka, Purim, Super Bowl Sunday, and more...... Caricature, Karicature, Characature, Carackature, Carikature, Characatures, Cartoonist, Long Island, Nassau County, Suffolk County, Merrick, Garden City, Brookville, Copiague, Franklin Square, Huntington, Lynbrook, Point Lookout, Long Beach, Lido Beach, Cedarhurst, Wantagh, Lawrence, Hewlett, Woodmere, Levittown, Mineola, Great Neck, Mineola, Port Washington, Roslyn, Manhassett, Oyster Bay, Woodbury, Bethpage, Jericho, Plainview, Brookville, Locust Valley, East Norwich, Massapequa, Patchogue, Wading River, Port Jefferson, Stony Brook, Setauket, the Hamptons, Sag Harbour, Northport, Cold Spring Harbour, Commack, Lloyd Harbour, Commack, Quogue, House Parties, Venues, Catering Halls, Restaurants, and more.....