Yesterday I was driving through Canarsie on my way to Park Slope. Took a break next to a vacant lot that had this wall around it. I was inspired by the real graffiti there: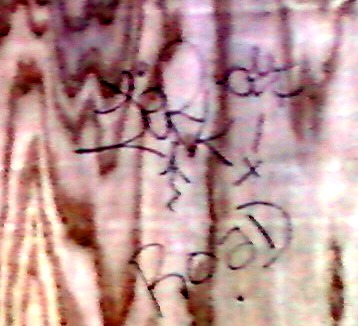 I tried to make sense out of it - Just what did this kid do? I decided that he squashed the drunken-styled letters together, and added 'graffiti-stuff'. I wish I had some photos of the big graffiti productions here to show you. I tried to turn this graffiti study into a production-type image: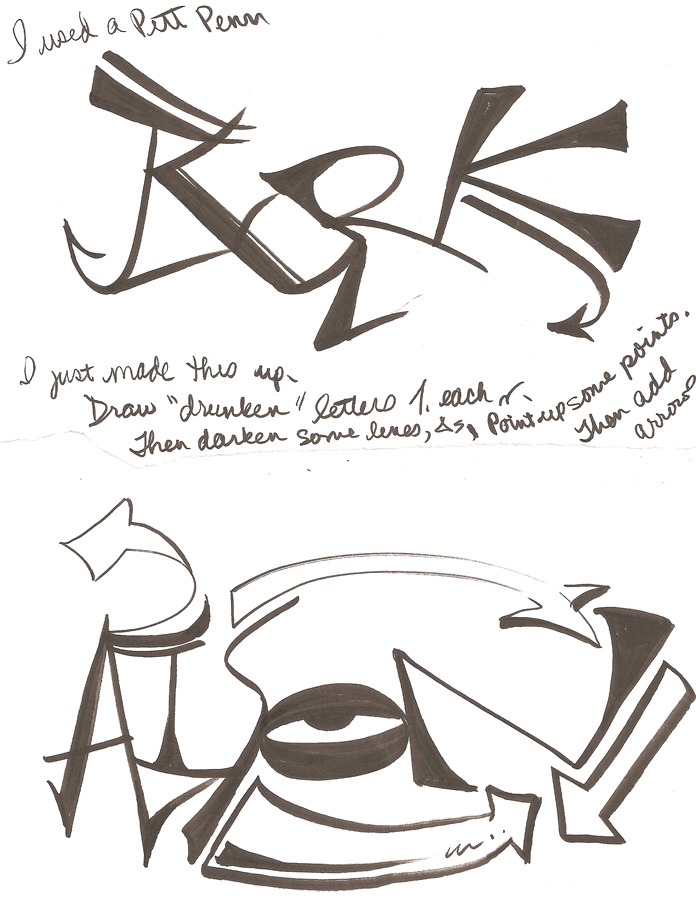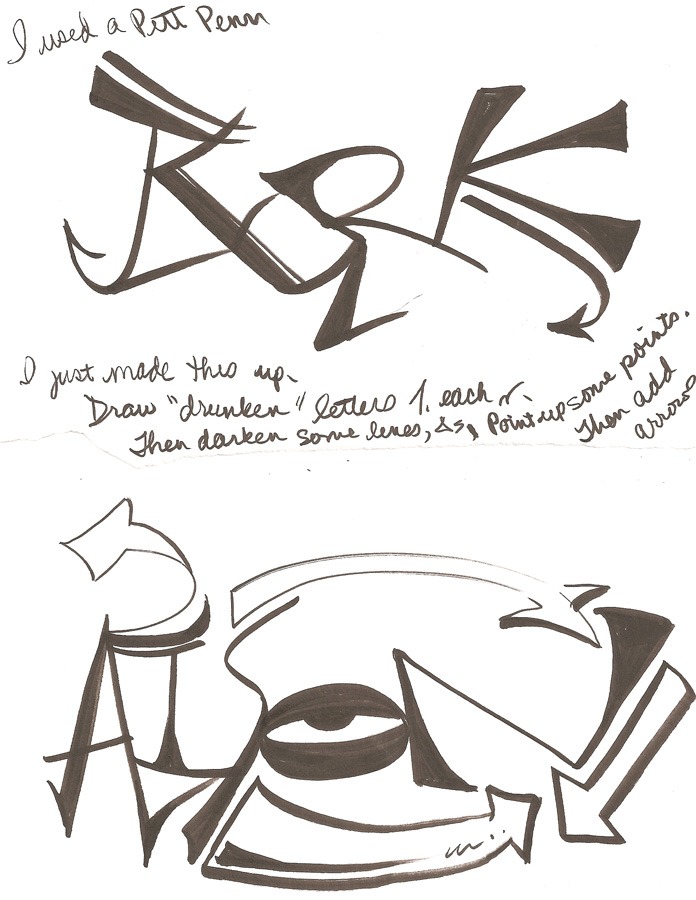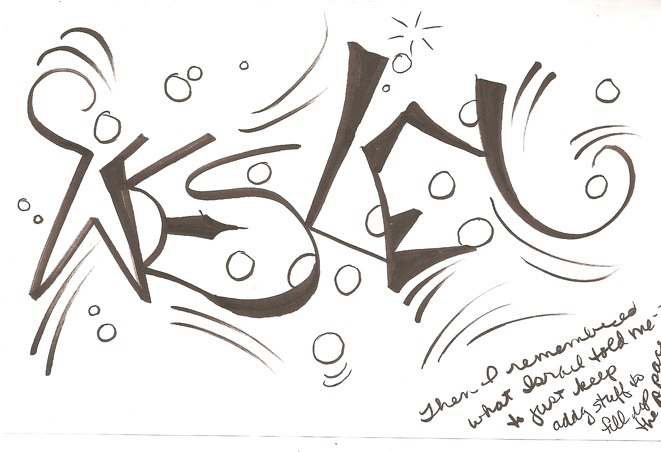 Good - especially the Wesley one. But it was too tedious to help me represent this attitude (when appropriate) at Caricature Parties. So I went back to the original reference, copied it, and tried to apply That: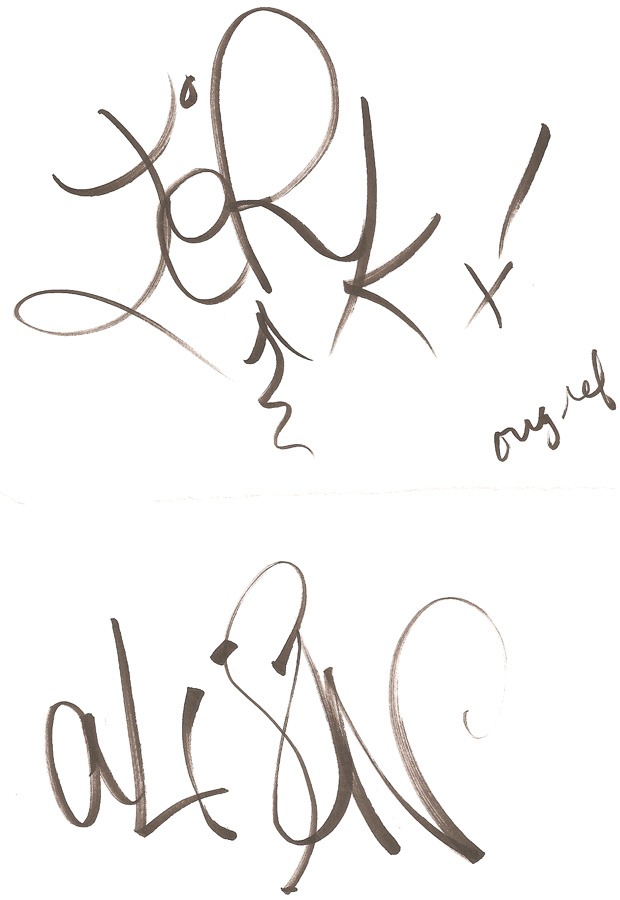 Maybe I'm just making up stories, but I wonder if Grafitti might be 'ghetto'-art. Crowded conditions, not enough supplies so they had to squash their letters together on the paper....

Party Entertainment Ideas Inc ~ Event Entertainment for Party Planning in New York, Long Island, Nassau County, Suffolk County..... Caricatures, Digital Caricatures, Fashion Sketches, Graffiti, Calligraphy

You can click on most of the pictures in this blog to see them larger.
To Contact a Live Person:
partyentertainmentideasinc@gmail.com

Birthdays ~ All Ages, Children, Teens, Adult, Holidays, New Year, Christmas, Communion, Anniversary, Reunion, Graduation, 4th of July, Thanksgiving, Banquet, Surprise Party, Dinner Party, Garden Party, Reception, Openings for Stores or Schools or Camps, Prom, Afterprom, Bar Mitzvah, Bat Mitzvah, Sweet 16, Dances, Wedding, Engagement, Showers, Farewell Party, Cast Party, Housewarming Party, Baby Shower, Wedding Shower, Labor Day, Halloween, Mardi-Gras, New Year's Eve, Chanuka, Purim, Super Bowl Sunday, and more...... Caricature, Karicature, Characature, Carackature, Carikature, Characatures, Cartoonist, Long Island, Nassau County, Suffolk County, Merrick, Garden City, Brookville, Copiague, Franklin Square, Huntington, Lynbrook, Point Lookout, Long Beach, Lido Beach, Cedarhurst, Wantagh, Lawrence, Hewlett, Woodmere, Levittown, Mineola, Great Neck, Mineola, Port Washington, Roslyn, Manhassett, Oyster Bay, Woodbury, Bethpage, Jericho, Plainview, Brookville, Locust Valley, East Norwich, Massapequa, Patchogue, Wading River, Port Jefferson, Stony Brook, Setauket, the Hamptons, Sag Harbour, Northport, Cold Spring Harbour, Commack, Lloyd Harbour, Commack, Quogue, House Parties, Venues, Catering Halls, Restaurants, and more.....